Chinese street food is one of the best in the whole world! The best way to see China's vibrant food industry is to eat your way around the country. Several possibilities include rice balls, crepes, dumplings, and even hamburgers.
A major aspect of Chinese dining culture is street food. Tucked away in little alleyways are the unusual and delectable meals which can appear unclean. However, eating street food is a fun way to unwind and indulge your palate. China is diverse in both its food and its people. Expect Chinese street food to wow your tastebuds when you try it for the first time!
Read on to learn more about China's most well-known street dishes if you enjoy trying new foods and street food.
The Best Chinese Street Food: You Need To Try These
Let's keep things simple for this post and focus on a few of the most well-known regional treats. You can expect most of these in the locations you're likely to see on your China tour.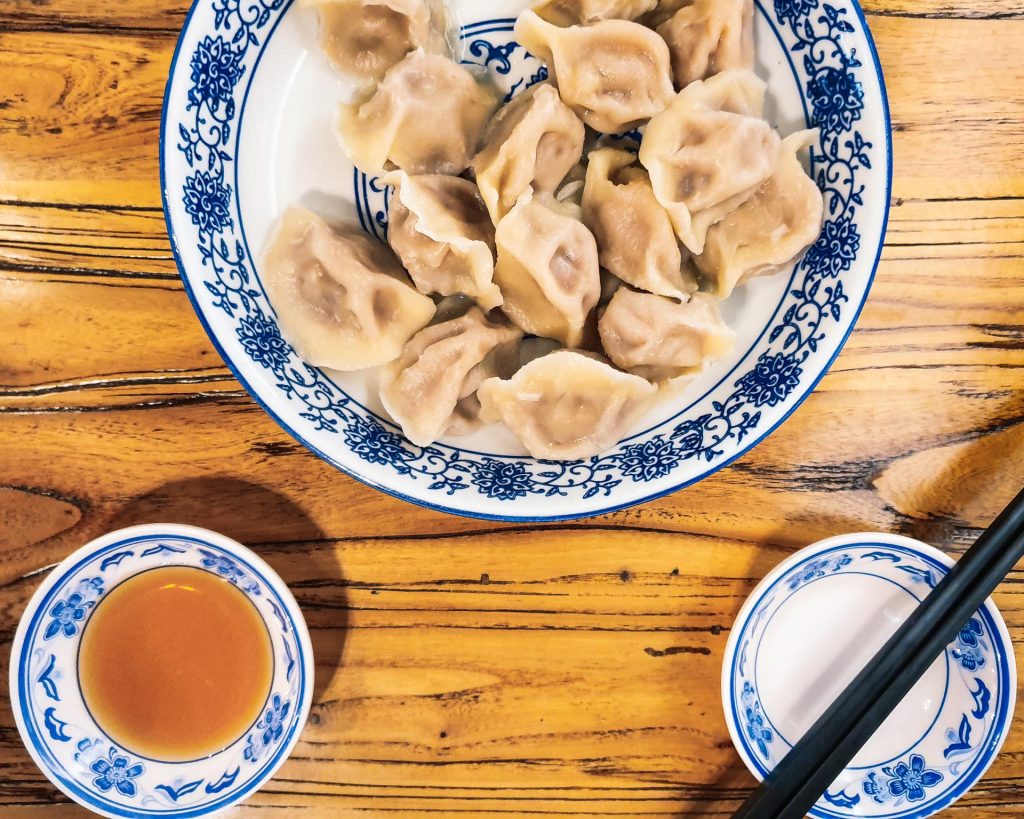 Chinese dumplings are typical Chinese street food with veggies and pork. They are frequently deep-fried or shallow-fried and served with a soy-vinegar sauce dip for flavor. They resemble old gold nuggets, considered lucky charms because of their shape.
With each bite, the Chinese dumplings release a mouthful of hot, juicy broth. This reaches every tastebud on the tongue and results in a flavor explosion. Chinese people consume Jiaozis all year round, which is trendy during the Chinese New Year.
Cifantuan or Ci faan- Glutinous Rice Balls
Rice balls, cifantuan or ci faan in Chinese, contain various local ingredients. The tasty variety is the most popular.
In Shanghai, cifantuan is one of the most well-liked breakfast dishes on the streets of Nanyang Lu and Xikang Lu. These include youtiao, rousing, and aha Cai (these are pickled veggies). There are also sweet varieties, including the same components as the savory versions but including more sugar and sesame.
Deep Fried Dough Sticks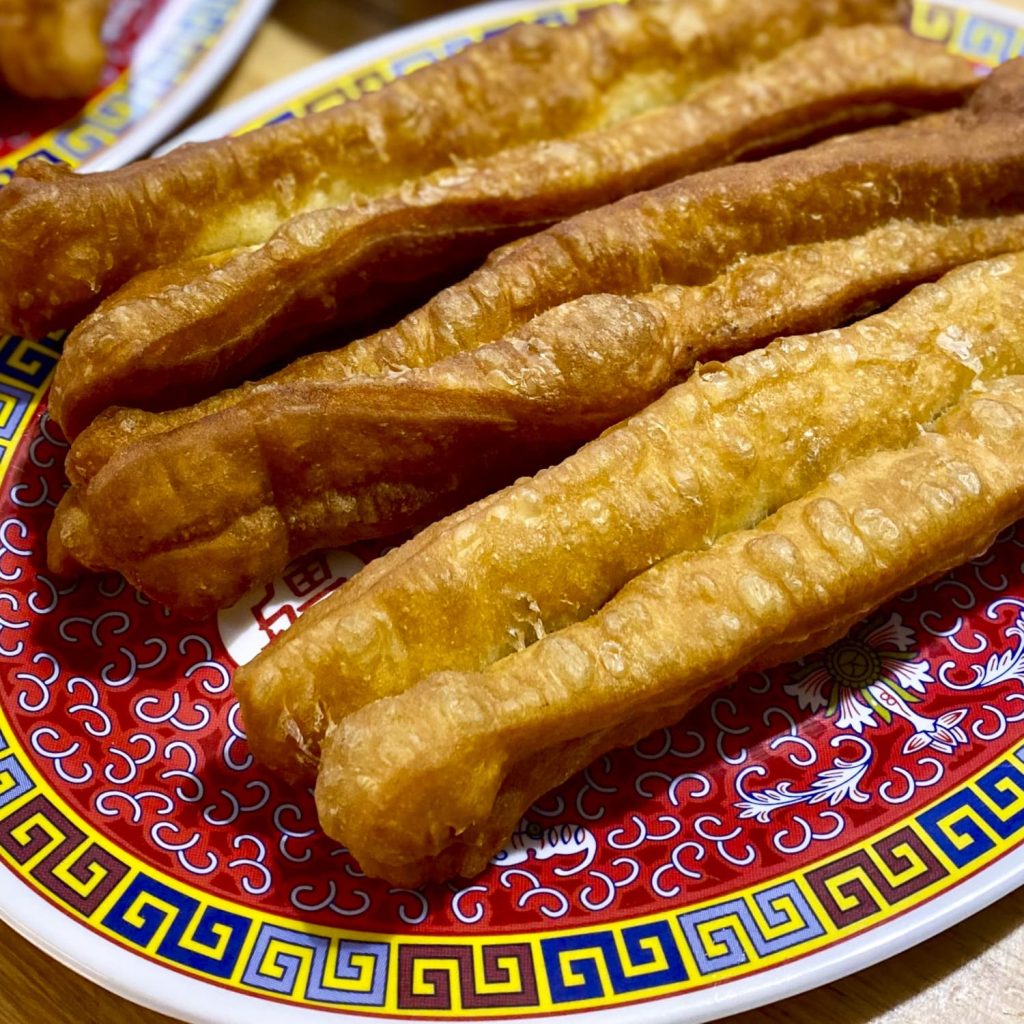 They have deep-fried dough sticks. Golden in color, they look attractive and are a common breakfast item in China. Although they resemble breadsticks, they are puffier in texture.
Soy milk and rice or bean porridge are the ideal pairings for this dish. You can regularly observe people eat at tiny restaurants with a porridge spoon in one hand and deep-fried dough sticks in the other. Some people enjoy drizzling soy milk over their youtiao. You can even see individuals eating dough sticks with soup or noodles at some locations. So, it's a clearly versatile food item.
Yang Rou Chuan – Lamb Kebabs in the Muslim Quarter
Follow your nose to vendors offering Yang Rou Chuan, AKA, the legendary grilled lamb kebabs. These are a quintessential Beijing favorite– among many lamb-loving Northern Chinese, in fact.
If you are not in the lamb mood, there are still many choices for you. Roujiamo is famous as the Chinese version of a hamburger. Whereas these excellent flatbread sandwiches are often loaded with pork elsewhere, roujiamo is typically filled with cumin-infused fried beef in the Muslim Quarter.
Baozi- Chinese Dough Buns
Baozi refers to Chinese dough buns. These are steamed on bamboo steaming trays and frequently loaded with delicious meat, such as barbecued pork and vegetables. Cooking them is similar to jiaozi or Chinese dumplings.
The main distinction is that baozi has a thicker dough and are more filling. They frequently come in two sizes. Dabao, large buns, refers to the type of baozi that street sellers sell most frequently. Xiaobao are the little buns. Buns are tiny, easy to take anywhere, and therefore very popular as street food. This is one staple of Chinese street food.
Lǘròu huǒshāo- Donkey Meat Sandwich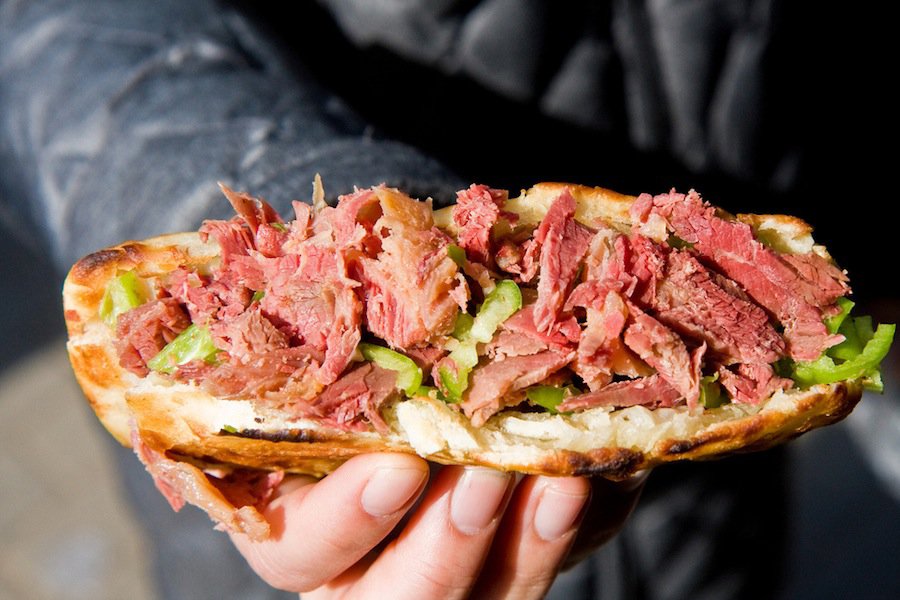 According to historical sources, donkey flesh has reportedly been a Chinese delicacy since the Ming Dynasty. Back then, it helped military personnel survive wars and battles.
Today, especially in Baoding, it is a widely available, well-liked, and famous Chinese street food that is easy to transport. After shredding, the donkey flesh is cooked with various sauces and seasonings. This produces a juicy, savory quantity of meat sandwiched between two buns.
Bing tanghulu- Chinese Candy Hawthorns
Bing tanghulu are Chinese hawthorns that you impale onto long, thin sticks. Then, coat them with a firm sugar syrup coating. Moreover, they have a sweet and tart flavor comparable to that of small candy apples. However, these are more acidic, astringent, and gritty.
Tanghulu can be found with different fruits, such as apples or strawberries. However, the most typical and well-known kind is in downtown Beijing, filled with haws. The fruit's interior is soft, sweet, and sour, while the exterior is crispy and delicious. How diverse is Chinese street food?!
More Chinese Street Food Gems
Banmian- Chinese Street Food Delicacy of Chinese Noodle Soup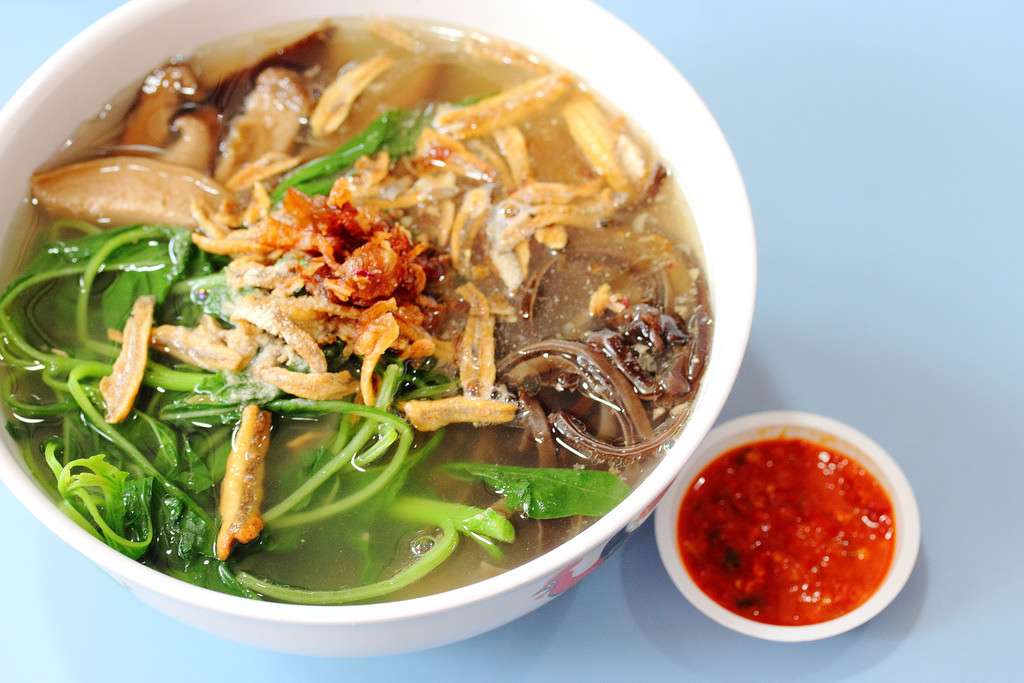 Banmian is a Chinese street food classic! It is a very famous Chinese street food. The soup base for the classic Chinese noodle dish banmian is frequently made with fish stock, mainly anchovy stock. Egg noodles, often comprised of eggs, flour, mushrooms, and anchovies, are among the components.
Noodle soups can, however, include other items. Like, sausages, chicken drumsticks, chilies, or Sichuan peppers are common additions. Banmian can have a flavorful aftertaste that lingers on the tongue for hours, depending on the vendor. Especially the soup can be pretty delicious no matter where you get your dish from!
Pai gu nian gao- Pork Chop with Rice Cakes
In essence, Pai gu nian gao is a Chinese meal made with fried rice cakes and pork chops. The pork chop is wrapped in glutinous rice flour, crushed into a paste, and sliced into tiny, thin segments. Then it is deep-fried.
Use oil, sugar, sauce, and ginger to marinate and cook the pork chop. The outcome of the cooking procedure is a hot, slightly sticky, compact dinner that masks the sauce's and the pork chops' succulent flavors. The perfect Chinese street food!
Conclusion: Chinese Street Food To Try
In conclusion, China is a heaven for street food enthusiasts! You can find such a huge variety here and one that is sure to satisfy your taste buds too.
A fabulous noodle dish known as liang pi is perfect for a quick snack during the warmer months. Have a sweet tooth? Try the shizibing, a pan-fried persimmon pie, or the crunchy peanut brittle known as hua sheng su, which is perfect for munching on while riding the train. Chinese food knows no bounds!
What are your thoughts on the popularity of Chinese street food? Did you think this list contained your favorite Chinese street food item? Moreover, did you enjoy reading this post? Let me know by commenting below. This will encourage me to write more exciting content. Want to read more?
Then, read similar posts like Why Do Chinese Dumplings Hold A Cultural Significance? and Green Tea in China and Its Significance for Culture
Edited by: Syed Umar Bukhari.
Hits: 4