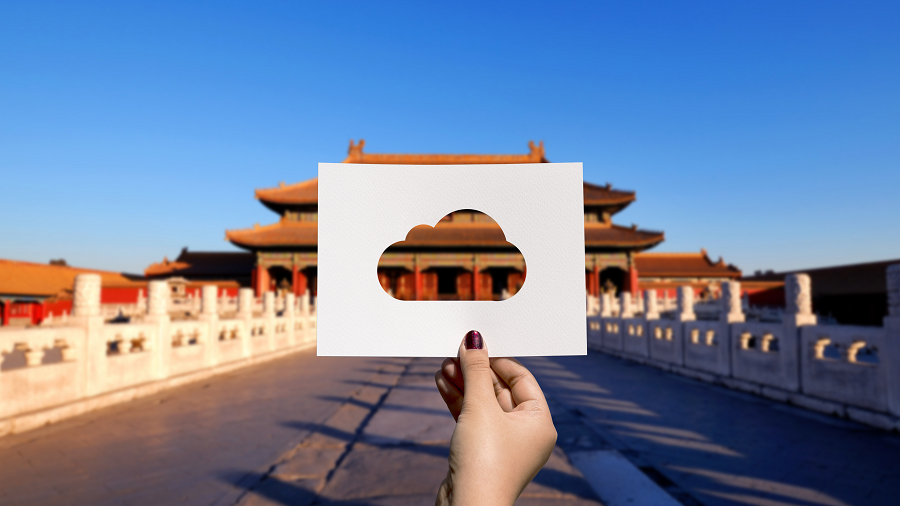 The market for cloud computing in China is expanding quickly in the world. According to estimations, by 2024, China's public cloud service market share will have increased drastically. The figure is supposed to go from 6.5% to over 10.5% globally. Such is the scope of cloud computing in China.
There is a lot of demand in the market right now for cloud developers. As such, if you're an aspiring cloud dev, you should keep working. But what is cloud computing?
Cloud computing is a crucial component of digital technology. There is far too much potential to tap into, especially for global companies. Many of these are interested in joining the Chinese market. Keeping an eye on the most recent trends in the industry is critical, especially when looking to profit. Keep reading if that interests you.
In this article, we will discuss how cloud computing came to be. Why should you know about it? And why cloud computing in China is so successful? In short, we will discuss how China is ahead of the curve when it comes to cloud computing.
What is Cloud Computing? 
Cloud computing is the process of storing data and running software using the internet. It is also known as the "third wave of information technology." Besides that, it is the on-demand delivery of computing resources, such as networks, servers, and storage.
These are available to an unlimited number of end users. It starkly contrasts the usual method of storing and processing data. This is because cloud computing uses localized hardware and servers. Moreover, it uses a web based infrastructure to give extra computing potential.
Because they make data available online, cloud systems give you much more flexibility. This has drastically improved how people live and conduct business. In the market, it helps companies to focus on their core missions and values while avoiding initial infrastructure investments.
Google, Apple, AWS, and Microsoft are just a few of the top companies in the technology market's cloud services sector. Many others, including companies in China, are growing and aspiring to take the top spot. Now, let's see how cloud computing differs in China. Especially when compared to the global trends.
How is Cloud Computing in China Different? 
IDC estimates that China's public cloud industry will be worth 19.38 billion dollars in 2020. Yet, this figure is just 10.8% of the US market's worth in the same year. But China's public cloud market has grown a lot in the last five years. At a CAGR of $61.1, this is far greater than the 23.8% in the US.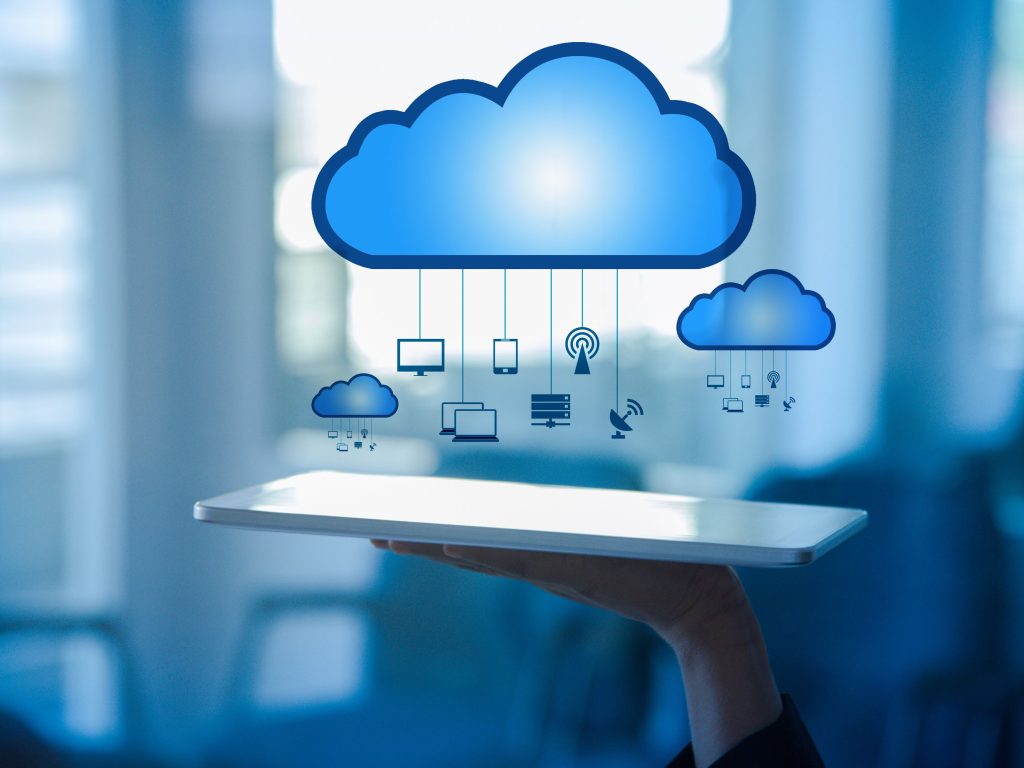 China's cloud computing market is expanding quickly and at a steady pace. The hardware industry rules the private cloud business. However, the market for public cloud services is also growing very fast. Chinese customers of cloud services welcome IaaS, in particular.
What is IaaS?
Infrastructure as a service (IaaS) is a cloud computing service. It offers storage and networking resources on demand. Moreover, they also offer a pay-as-you-go basis. IaaS is one of the four types of cloud services. The other three types are:
Software as a service (SaaS)
Platform as a service (PaaS)
Serverless
The Chinese market for cloud infrastructure is expected to develop rapidly. A compound annual growth rate of 25% is expected over the next five years. Hence, it will reach US$85 billion by 2026. In addition, the industry has a trend of customer-focused diversification.
Top Chinese Cloud Computing Companies
The Covid pandemic caused a spike in e-learning, live streaming, and other online activities. Thus, there has been a major increase in cloud and related services demand. Chinese companies are entering a fierce battle for market share in the cloud services industry. Tech giants like Huawei, Tencent, and Alibaba have driven the sector.
Alibaba Cloud
Alibaba Cloud's yearly sales increased by 56% year over year in 2020 to a total of 55.576 billion RMB. This is slightly higher than the average annual revenue growth of 49.7% in the Chinese market. Achieving such a growth rate is no easy task, especially when you see a greater base. Alibaba Cloud kept its top spot in the Chinese cloud computing industry as of 2021. It is a giant with a 37% market share for cloud services. 
The company's market share climbed by 30%. This is because of the expansion of its activities.
Huawei Cloud
With an 18% market share, Huawei Cloud expanded by 67% in 2021. Huawei Cloud has always held a position of leadership in this sector. This is because of its proficiency in government interactions. Huawei is the only "non-Internet" company among the top three providers. 
Huawei is an effective partner for clients in China's internet industry. The company is slowly growing its clientele of internet businesses. It plans on doing so by using its "cloud to cloud collaboration" strategy.
Baidu AI Cloud
Baidu AI Cloud is one of the largest competitors in the cloud industry in China. Baidu's presence expanded by 55% to have a 9% stake in the market. The company's business model is focused mainly on online marketing and AI regulations.
Thus, it was announced in 2021 that these were intended to be used in the internet sector. Sadly, AI had less of an impact on the firm than on Tencent and Alibaba. Baidu AI Cloud has chosen the industrial market as its key target potential.
Tencent Cloud
The third-largest provider is Tencent Cloud. The company grew its market share by 55% to own 16% of the market in 2021. Tencent Cloud's overall growth was steady and varied across many businesses. The firm has grown even more as a pan entertainment industry-focused Internet enterprise. Their goal is to appeal to more clients, including established businesses. This is to give them more credibility as a company.
The potential for the metaverse has opened up new prospects. It's an innovative and fun time. Therefore, given Tencent's experience in gaming, social media, and online shopping, it is one of the best cloud businesses right now.
Interest in Cloud Computing in China
Cloud computing in China has truly seen it all. With the industry growing at a breakneck speed and so much profit in sight, interests are sure to arise. Whether it be from foreign tech giants or local competitors. So, let's look at it more below and see the interest level.
Foreign Interest
Foreign cloud service providers like Amazon and Microsoft are all established businesses. They are all looking for a piece of Chinese Cloud Computing. Most foreign players provide "infrastructure as a service". In simple words, it is known as the infrastructure for computing.
In early 2013, Microsoft and its domestic partner 21Vianet became the first foreign corporation to provide such services in China.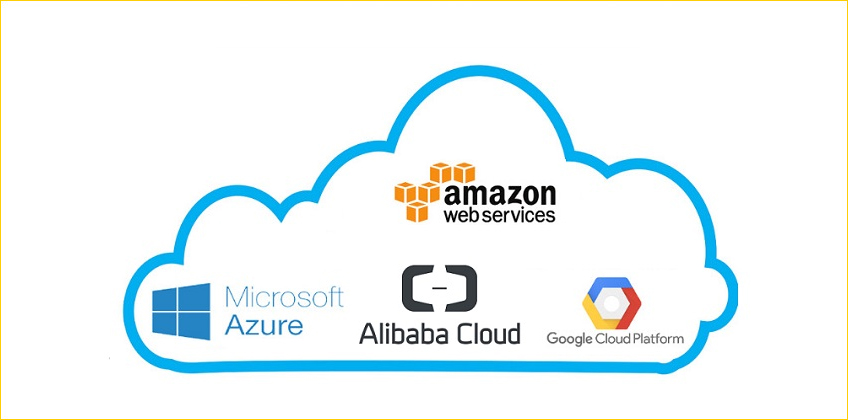 Local Competitors
Local Chinese cloud computing companies may be the largest challenge to global competitors. Plus, foreign investors still face heavy constraints. Especially those who intend to invest in the internet services industry.
Several significant Chinese businesses, including Tencent and Baidu, provide cloud services. Aliyun is the largest cloud computing platform in China. It is owned by the Alibaba Group. So, it serves both the Chinese govt and the business sector.
Govt and several state owned businesses tend to refuse to outsource their cloud computing.
Requirements for Foreign Cloud Computing Services in China
It is vital to have the necessary certificates in China. If you wish to provide cloud services locally, that is. International parties looking to offer cloud computing services must partner with Chinese businesses. This is a law introduced to protect Chinese Cloud companies. This law is to look out for if you're a foreign company, but it has been loosened in the Shanghai FTZ.
Unfortunately, international investors are still advised to partner with a Chinese company. They should also carefully adapt their products to meet local demands. Thus, you must apply for special approval if you're looking to offer value added telecom services, such as cloud computing. This is in addition to the standard firm creation requirements.
Finally, joint ventures that want to provide value added services must also meet requirements. If you wish to provide services, you must have a minimum registered capital of RMB 1 million for services in one province. To operate in more than one province, you must have a minimum of RMB 10 million.
To conclude, it is best to have a Chinese partner if you're a foreign company.
Chinese CSP (Cloud Service Provider)
McKinsey conducted a national survey recently. 70% of respondents prefer cloud computing services in China. According to this, the top Chinese CSPs lead the market. The remaining 30% of the market comprises 10% of businesses that want global CSPs. Plus, the 20% open to CSPs from any location may be served by global CSPs.
Chinese businesses prioritize critical account and operational support performance and technical needs. These are in addition to cybersecurity and data compliance regarding CSPs. Domain specific solutions and value for money are further vital factors to consider. In practically every important purchase determinant, the top Chinese CSPs are thought to be at least twice as effective as their rivals.
Most businesses in China do not wish to use global CSPs. Still, about 30% of businesses are willing to do so. According to the poll, the public cloud might represent 45% of the total market. This equates to a total cloud market of $30 to $70 billion by 2025. This is similar to the public cloud market in Germany — the fifth largest in the world at $25 billion.
Conclusion
The basis for the next generation of digital tech is cloud computing. Cloud computing is also the spine of new economic growth. With cloud computing in its initial stages, I think China will fully capitalize on its potential. Digital innovation drives this potential. China will close the gap with the IT sector in developed countries.
According to recent IDC research, Tencent and Alibaba cloud are already two of the top seven global public cloud IaaS market service providers. And both are Chinese companies. That speaks a lot. Why? Well, because Chinese companies are dominating the landscape
Hit the like button below if you enjoyed this post. I would love to hear from you about your thoughts below. Tell me what you think of the top cloud computing companies in China and others that deserve a mention. Where do you see the cloud industry in 10 years? I think it's a very exciting place to be in right now. There is plenty of room for growth. Not just in China, but around the globe.
If you'd like to read more posts about China, check out some relevant posts. Free Cloud Storage: Top 9 Cloud Storage Services in 2022 and Made In China: Is It Worth It are two such posts you can read.
Edited by: Syed Umar Bukhari.