China, as everyone knows, is a business hub of the world. Every year, thousands a new companies and ventures are born here. The market and business activities have attracted many expat entrepreneurs as well. It has now become much easier to do business in China than it was a decade ago. Yet, doing business here does not mean everyone makes money. I have literally seen hundreds, if not thousands, of businesses starting and closing down in a short while. According to an article published in Forbes, about 90% of start-ups fail globally. As a result, only one out of ten turns out to be a prosperous and sustainable business. These numbers look even grimmer in China.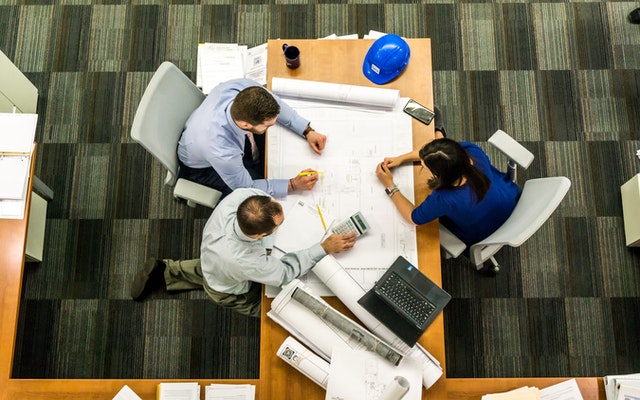 Entrepreneurship in China brings fruits only with proper homework
Entrepreneurship is not just starting a new company or a business. It is a mechanism of recognizing opportunities, taking on new challenges, generating resources, and creating value for your customers. Whenever you take on a new challenge, you have to face a possibility of failure—and entrepreneurship is not different. Entrepreneurship is a name of taking a chance, where your chances of success heavily depend on how good your homework is. Being an expat entrepreneur in China adds new dimensions to this challenge.
COVID-19 is coming under better control in China. According to the accounting firm PwC, investments by private equity and venture capital firms in China's technology industry are expected to grow strongly this year.
In 2018, the total venture capital surpassed $70 billion, only a stunning 4% of these start-ups successfully reached the D-Round and only 2% went public. More staggeringly, none of these start-ups were founded or co-founded by a foreign entrepreneur.
This article discusses the low-level, but high-impact challenges that most non-native new business owners are likely to face in China.
Proficiency with Local Language
The first and foremost requirement for doing any business in China is overcoming the language barrier between you and everyone you are going to meet and work here. There is no running away from this fact. The main language of communication in China is naturally Mandarin Chinese. English does not work here. You will constantly find yourself itching to be able to communicate with the people around you. The young generation nowadays have much better understanding of English than it was a decade ago. Even then, you will still need the Chinese language to get through your day, any day.
Language barrier keeps you away from the pleasure and satisfaction of success. At times, it gets quite frustrating when you are wanting to communicate with your staff, with someone at the bank, or with a clerk behind the desk at some government office.
If you are stepping into a technology business, then you have high chances of finding the staff that could communicate with you enough using English. However, if your area of business is anything else, such as hospitality (restaurant/eatery/cafe), manufacturing, trading and so on, then your 98% of communication will require at least some level of proficiency in Chinese language. Therefore, gaining language proficiency for the entrepreneurs in China is very important.
Use translation applications for small and quick tasks
There are several translation applications available to translate pictures. These applications can save you from reading Chinese, but talking would still remain a handicap. To translate text and pictures, you can install the online "Baidu Translate" application on your mobile phone. In offline dictionaries, the phone applications named "Pleco Chinese Dictionary" and "Hanping Chinese Dictionary" are among the best.
Documentation, Legal Work, Bureaucratic Hurdles
Getting your business registered and obtaining a business license requires quite a bit of deliberation. It may not require mentioning that you must complete all the legal requirements and procedures before you entertain your first client. Starting operations without completing all the requirements may have some sort of consequences. These consequences may range from simple warning to deportation from the country, depending on the level of violation.
To register your business, you may have to visit several different government offices. You will also need to make frequent visits to some of these or other offices for routine business operations. In many cases, you will need to fill many forms (read: too many). You will also need to follow notices, and talk to the staff to get the things done. The good part of it is that, most of the staff in these offices will help you by going out of their way. In fact, in my personal experience, most of the staff here in these offices are quite welcoming and helping. If you are that lucky, the staff would guide you in your next steps as well, which will make things much easier for you.
Financing
If you are looking to raise finances from inside China, then it can turn out to be quite a challenge. Most entrepreneurs in China are either not eligible to secure loans from banks. Generally speaking, it is easier for a local investor to trust their fellow citizen than to a foreigner. I believe this phenomenon is not unique to China, but lack of understanding of each other's culture is principally the cause. Some Chinese universities do offer financing programs and incubation centers for young entrepreneurs in China. So if you are a fresh graduate budding out of a Chinese university, you would definitely want to get a shot at your luck.
Hiring Staff
First thing first: It is illegal to hire employees for entrepreneurs in China for a non-registered entity. Make sure you have already completed your company registration process before you hire your first employee.
Hiring and staffing has a cost in China. If you are starting with little funds, it can be challenging to hire employees for your business. Still, it is worthwhile to hire staff through a Professional Employment Organization (PEO) or an employment agency.
Hiring through PEO or an employment agency makes it so much easier and quicker for you to find the required local talent. These agencies usually charge a portion of the hired staff's salary. Even so, this cost is really worth it in a longer term.
You may also want to attempt hiring the staff directly by yourself. Job vacancies in China are usually propagated through social media applications, HR applications and HR websites. However, these HR applications and websites require an 18-digit Chinese ID card number, and the scan of your business license. Only then they allow you to post an ad on their platform. Moreover, the Chinese ID card number must be of the same person whose name is written on the business license. This regulation makes it impractical for a foreigner to use these hiring resources. Let's hope these websites and applications will soon allow registration with foreigner's passport as well. Until that does not happen, I would resort to employment agencies for hiring my staff any time.
Keep into account the mandatory benefits and compensations
In China, employees usually expect certain benefits from the company. Most companies offer year-end bonuses or 13-month salary in a calendar year. In addition, these companies also offer health, housing and other benefits. You must register for the employees Social Security Program with the government. China's Social Security Program consists of the following 5 mandatory insurance schemes:
Pension fund
Medical insurance
Industrial injury insurance
Unemployment insurance
Maternity insurance
Housing fund
Different cities and provinces have different policies of employee payroll, taxation, and mandatory benefits and compensations. Moreover, these policies keep on changing. Therefore, you must keep abreast of the latest policies throughout the year.
Sales and Marketing
Chinese buyers are mostly influenced by social approval and recommendations. They have faced many problems with the quality of local products. Due to these problems, those who afford, would prefer a branded product over a non-branded one. In China, branding is everything.A brand name that is well-known indicates the endorsement of its quality, and therefore, its credibility.
However, quality and reliability are not the only reasons for Chinese buyers to choose a well-known brand item. Generally, Chinese people desire to be seen as exquisite, elegant and higher in status. They choose product based on product's social acceptance, rather than its personal appeal. Therefore, only those name brand items that carry an exponential amount of value with their name are mostly embraced here.
Chinese buyers almost entirely rely on recommendations and product reviews. In a report by Forbes, more than 300 million Chinese people report on only moving forward with a purchase after getting consent from their peers on social media.
Focus more on marketing around your brand name and its quality
This buying culture that revolves around brand, social approval and recommendations makes it a challenge for a new start-up to break into the market with new products. When marketing an item in China, you will need to focus more on marketing around the name brand and the quality of that name. Social media marketing in China is of paramount importance to build your brand reputation and awareness among locals. You would definitely want to stay active on local social media applications or hire a staff or a marketing agency to do that on your behalf.
Understanding Local Culture and Etiquette
Chinese culture differs tremendously in some aspects from other parts of the world. New entrepreneurs in China are usually unaware of most of the local culture and etiquette. Hoping to run a business without the proper understanding of the local culture could be catastrophic for your business. This topic warrants a separate article of its own, but a brief mentioning of local culture and general etiquette would suffice here.
Guanxi (关系) plays a great role in Chinese culture
Guanxi (关系) is your relationship between you and others, and the favors owed between you and them. It is essential to form friendships and alliances with your staff, clients, suppliers and other business owners to get the things done. The Chinese usually make use of gifts, dinners, sports and other social activities to maintain their relationship networks. On the other hand, causing the loss of face can be dangerous in China, as it strains relationships. If you are already good at making relationships, then it is good for your business. Otherwise, you would need to develop this skill in order to bring success to your business.
Meeting culture in China is also a bit different, as it is based on Guanxi
When meeting new people, the Chinese would want to get to know them more as a person, rather than getting down to business immediately. In other parts of the world, business is usually discussed first, and dinners or other social activities follow. However, it is the opposite in China. It is common to gather around a dinner table to eat and drink for hours, before finally talking about business. Sometimes, Chinese people do not even discuss the business in the first couple of meetings. They usually discuss business after developing some sort of comfort with the counterparts.
Communication gap between low and high ranked staff
When working with other companies, you may feel frustrated over a communication gap among their staff. The low ranked staff in China are supposed to maintain a "power distance" from the high ranked staff, and usually do not mingle or talk freely with each other. Also, the Chinese companies usually do not discuss the course of action with their low ranked staff. Here, orders are not debatable, and are expected to be carried out on an "as is" basis.
Conclusion
If you are an expat in China and aspiring to be a business owner, then learning the Chinese language should be your first step towards greatness.
To become a successful entrepreneur, you must keep more focus on working on your business, and not working in your business.
If you are a young entrepreneur, you would want to find a mentor in business. A good mentor would be the one who understands China, its culture, and Chinese business at large. As an alternative, it may be a good idea to start with a job that matches your business goals. This job can provide you the enough opportunity to learn whatever you will need to become a successful business owner.
If you are already an experienced business owner, and want to break into the Chinese market, then you may want to consider partnering with a local Chinese company. It would also be a good idea to engage with a local lawyer, hiring agency and a financial management agency. These agencies would help you in keeping all your practices always in-line with the current regulations.
Many entrepreneurs in China are unaware of the intellectual property (IP) legal landscape and why their IP loss happens. We did a summary analysis of the 6 more common mistakes most companies and entrepreneurs in China make. Losing intellectual property would usually result in losing chances of potential growth for entrepreneurs in China.
If you are able to overcome the challenges discussed in this article, then doing business in China could be quite rewarding.