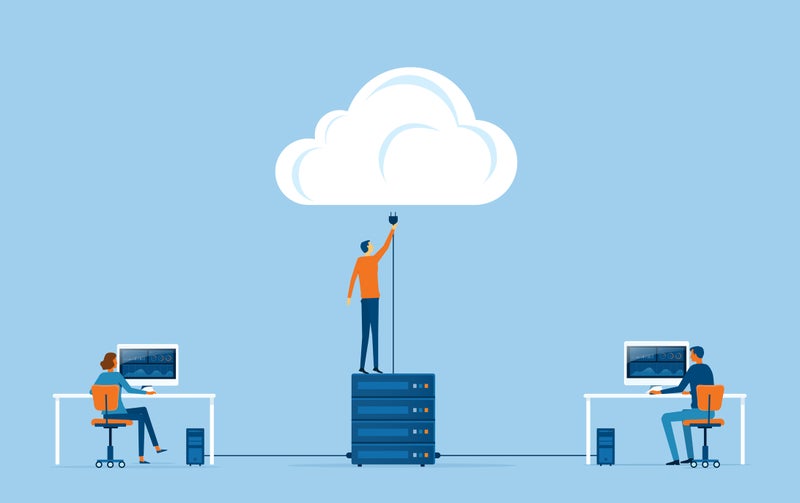 Digital Asset Management Apps Support Remote Work. How Digital Asset Management Apps Support Remote Work?
Insights into Remote Work
The outbreak of coronavirus changes the work approach of organizations around the world. They are now moving to remote work with Digital Asset Management apps. Now, employees do their works outside of the office; at home, in internet cafes, or from coworking spaces.
In fact, many already applied this work model even before the pandemic. This is because of the benefits companies are getting from it. An article reveals data on the positive effect of remote work. The remote employees of a BPO company in China had a productivity rate of 13% higher than that of their office-based employees.
Moreover, it acknowledges that apps boost productivity under remote work. Thus, through apps, employees can access files from any place at any time. They can also collaborate with key people that way. The apps let them complete activities as well.
Search for The Right App
Having an app that supports remote work is easier said than done. Finding the right apps, therefore, is a big challenge. A lot of companies are still using obsolete apps. In most cases this often leads to slow process, data silos, and productivity loss.
Thanks to leaders because they produced a wide range of apps that use the power of the cloud. This means these apps are changing the way we work.
Among them are digital asset management apps. A digital asset management app is a file storage tool. This kind of apps allow users to store, access, organize, distribute, and manage unlimited amounts of company files in different formats in one place. These files are all the assets they need for their activities.
Examples are videos and images. Product sheets, marketing materials, and reports are also included. Let's go deeper and know how DAM apps help you get the benefits of remote work.
Data Redundancy
Imagine a place where files are kept in multiple tools. These include apps, databases, and file folders. A whole bunch of clutter, right? Worse is that such a way of storing and organizing files makes collaboration difficult for employees. They spend a lot of time moving between multiple apps to find and use the files they have to work on.
Digital Asset Management apps address this. With a DAM app, you can copy files from different tools. You can then store the copies in a central place that is accessible via a web browser. Built with versatility in mind, DAM apps support Chrome, Firefox, Internet Explorer, and Safari.
Data Integration
Now, let's talk about integration. It is the process of collecting, processing, and merging information from various apps. This enables apps to share data with each other. You can connect your CRM, ERP, or HR apps to the digital asset management app.
With this, users get the ability to transfer and consolidate files from the apps into the centralized repository. Therefore, you'll have a single source of truth for all your digital assets. As a result, users can access the digital assets on their PC, laptop, or mobile phone. They don't even need to log into different apps to access files.
Data Synchronization
But what if employees still need to use multiple apps to do their jobs? That's not an issue, as DAM apps have a feature that lets you access and work on updated data from different apps or devices. So how does this feature work? As mentioned, a DAM app permits you to store and integrate information from multiple apps into a central place.
In data synchronization, the DAM app automatically updates across all other apps or devices the changes in data made within a specific app or device. Let's say you have a sales report in the CRM app. A copy of that report also resides in your DAM app which is accessible through desktops, laptops, and mobile devices.
Take this illustration. An employee changes the report in the CRM app or DAM app. Next, the edits will apply to the sales report's duplicates anywhere in real-time. Lastly, other users view the updates in the CRM app or DAM app and the connected devices. Therefore, your employees will save a lot of time. They won't be doing the same work with the same document all over again. Plus. they'll access the most recent versions of the document regardless of the types of devices they use.
Breaking Down Data Silos
Digital asset management apps address data silos. Data silos occur when people in the organization don't have or lack access to information. It might be due to work culture, organizational structure, and technology. This exists in organizations that are using plug & play IT apps for their different departments and employees. The problem is that these apps don't interoperate, thereby creating data silos.
A DAM app connects people, processes, and systems under one roof. This facilitates data accessibility and shareability while bringing better collaboration. A DAM app gives a systematic way of organizing, searching, and retrieving information. You can tag and search files with their metadata, which is any information that describes other information.
Users can look for the documents they need based on relevant details. They just enter the author's name, creation date, version date, or file size. Furthermore, you can build metadata records suitable for your departments and teams without restricting their access.
Top-Notch Security
Putting security in place is a requirement for remote work. This is indeed useful for organizations that are dealing with big data. Companies with freelancers across the globe need advanced security as well. DAM apps apply end-to-end encryption to protect your files from data breaches and cyber threats.
The files you send are encrypted and can be decrypted using private keys available only on the receiver's end. This way, you're ensured that your data is uncompromised from the moment it leaves your device until it reaches the recipient's device. You'll prevent data leakage or theft.
"Digital Asset Management Apps for Surviving Tough Times"
Apps should be at our side no matter what challenges we're facing in this unpredictable world. DAM apps give us a speck of hope amid the global pandemic. These apps transform how we work especially during these difficult times. They make remote work more possible than ever before.
Hits: 36