In this article, we'll see the step-by-step process to host a WordPress site using a Linux-based system. WordPress is a free and open-source content management system (CMS) written in PHP and paired with a MySQL or MariaDB database.
Here, we've taken a Linux system working on AWS cloud. Now to ensure a clean installation of WordPress, some SQL, and PHP-based dependencies are required. Also, a webserver is required where our front-end will actually run. we've taken Apache webserver in this demonstration.
Demonstration:
Run below commands to ensure dependencies in the system:
yum module install httpd php mysql
yum install php-mysqlnd
systemctl start httpd
We're all set to install WordPress in the system. Install the package file from the online source and extract it in the document root of the webserver. In this case, /var/www/html is the doc root of the apache webserver. Following commands are for reference:
wget https://wordpress.org/latest.tar.gz
tar -xzf latest.tar.gz
mv wordpress /var/www/html
If all of the above steps are successful then we can access the front-end using the publicly accessible domain name or IP address. But it doesn't stop just after installation. Still, there are some more steps to be done. The front-end is ready but to persistently store the data, we need a database.
After initial installation, the output screen will look like: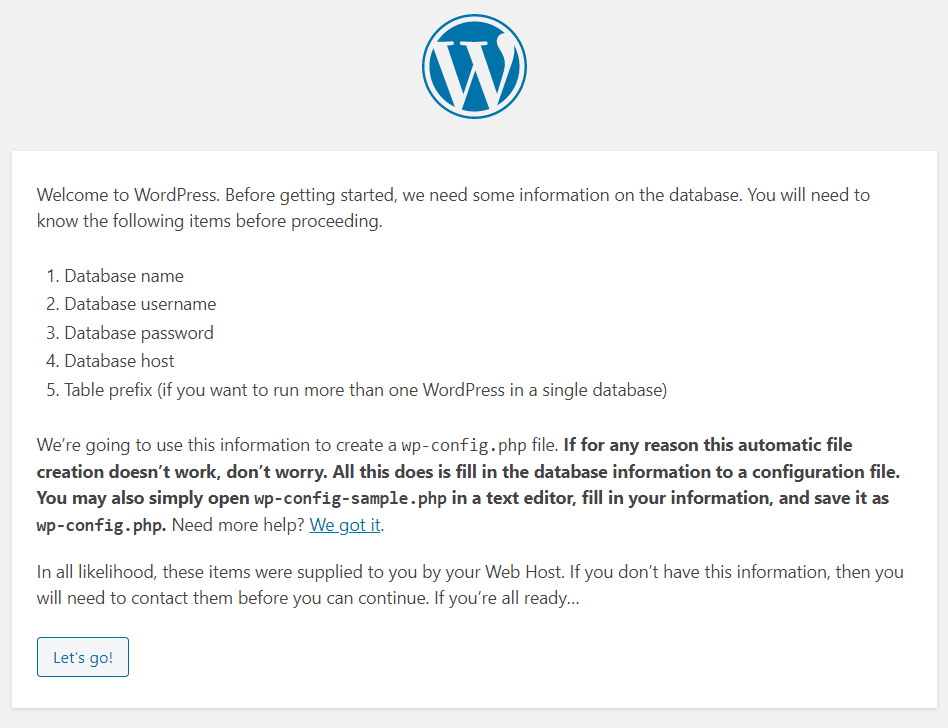 Now pass the database related arguments as the next step to ensure connectivity between front and back end of the applicaiton. On submit, internally it will communicate with the database and add the details in the local wp-config.php file.
After fulfilling all the steps, we're now ready to configure the site and make it up and running for the end-user. After a clean installation, wp-admin dashboard will look like the image below: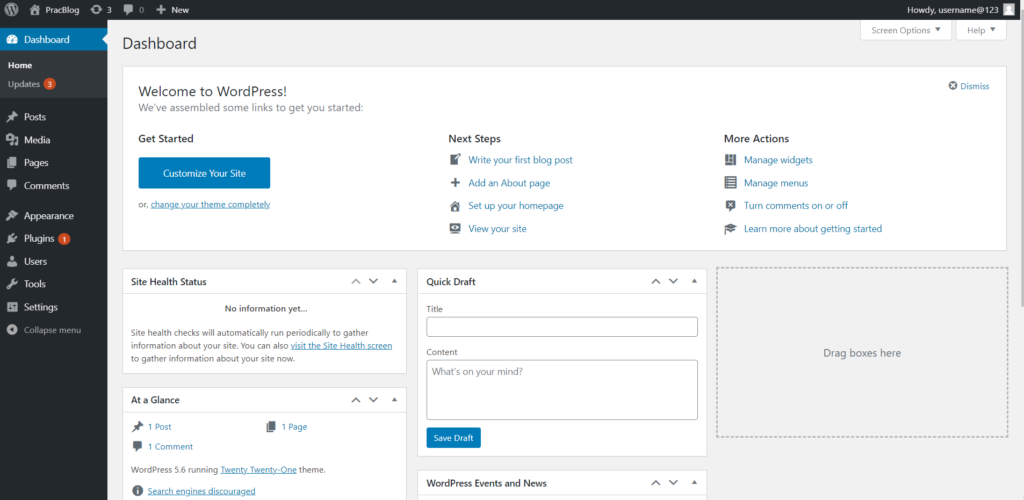 This is how one can set up and install WordPress on a Linux system and make the site working.Now freely post the content and spread it worldwide. You can also use our very own Cloud Storage system that you can link from your WP so you do not need big servers. Aside check out these two posts serving regular content like this or this link recommended for big files. By the way our very own website Sesame Disk is also built with WordPress😇.