Should you get your products assembled and made in China? Are you thinking of starting an enterprise? Or do you have an idea that you'd like to come to fruition, then you are at the right place? For any product to be sold to a consumer, there is first an entire process. This consists of ideation, design, finding manufacturers, product assembly, distributors, and retailers. It sure is a multiple-step process, but a few tweaks can get you ahead of the game.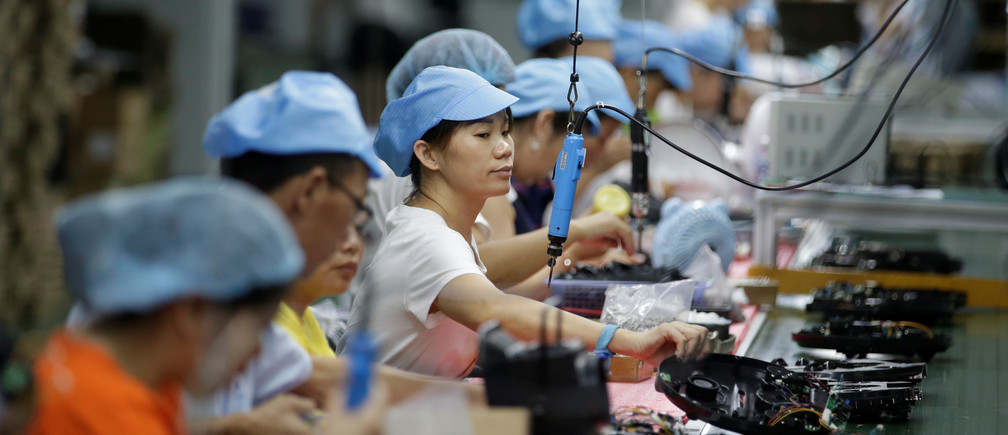 What we are talking about is simplifying the process. Get your product right on the shelves of retailers without any unnecessary hassle. The easiest way is to limit your expenses and rule out any costs. These costs are the ones that are either way over budget or are easily avoidable. In most businesses and ventures, the first cost people eliminate is the product assembly costs. They do this for several reasons. 9/10 out of companies will tell you they cut this cost because they found a cheaper product assembly service somewhere else.
Made In China Products
There are a few good reasons to manufacture and assemble your products in China. The main two that we can suggest are:
The control you have over your products
The total expense, when compared to other assembly services in other parts of the world.
Both are credible points when discussing producing and manufacturing your desired product. Let's talk about this.
The Control You Have with Chinese Made Products
Let's be real here. Many factors and decisions are involved when you send your design for production. So many that you start to lose some of your veto power over your own product. These instances can come out of the blue and strike you when you least expect it. For example, you finally choose a factory to manufacture your product. This factory may or may not have the machinery for processing and molding the material for your product. Thus, you forgo that material there.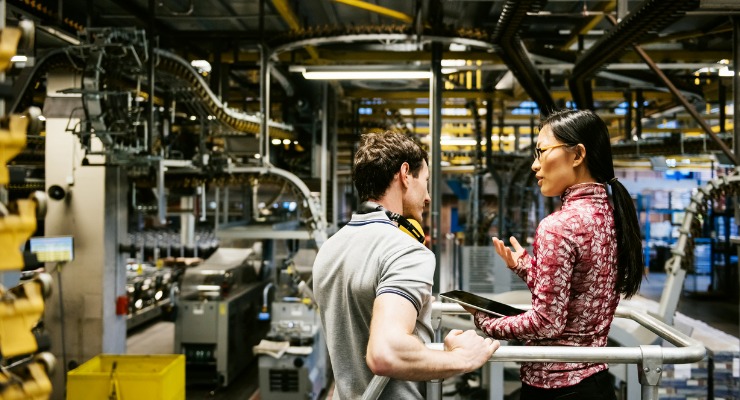 Many people consider China as the factory of the world. The factories in China are far too modern and adaptable for this to be a problem. Chinese manufacturers and factory owners also are much better people to work with. Especially when it comes to who has what to say in the process, they will respect you as the owner and consider what you say. This is because they will recognize you as the one who makes the decisions.
Made in China: The Total Expense
China is one of the more affordable options. Unlike the rest of the world. Outside of China, you have to pay for an arm and a leg to get your product made. Products manufactured and assembled in the US cost a whopping 5% more than in China. You could use that 5% better if you choose to have your product made in China.
We all want our products to be of higher quality than the other products in the market. What if we could ensure this quality while also saving some money? That money can go to advertising, improved packaging, and even get better distributors. They are the ones who ensure your product ends up on shelves where they get sold. The possibilities are endless.
Pros and Cons of Products Made in China
Your brand may advance and reach new heights by outsourcing production to China. This does not imply that China is only good at producing cheap goods, though.
A continual effort goes into producing items with better value. Even if its lower-value exports actually decreased in 2015. According to HSBC, China's transport equipment and machinery sectors expanded by 46%. This is a considerable rise from 21% in 1995. But before you make the transition to the Chinese assembly, it's crucial to weigh the benefits and drawbacks.
Pro: Low assembly cost
As established before, Chinese services in manufacturing and assembly are peanuts. Especially when compared to other places in the world. This is because the Chinese government itself encourages foreign investment. They want foreign companies to come and assemble their products in Chinese factories.
They've done this to increase the country's GDP. Another reason is to make China competitive in outsourcing for well-established companies. Low assembly cost adds to the allure and attracts these companies even more. It's a win for everybody to have their products made in China.
Pro: More results in less time
Some domestic factories in the United States, and all over the world, have capacity and schedule restrictions. Their Chinese competitors never do. Again, low labor costs are pretty crucial in this business. 
You can finish output that demands a high volume while spending less money than domestic facilities can. Understandably, there are undoubtedly moral concerns when it comes to cheap labor in China. However, the majority of workplaces are not at all exploitative. Better working conditions mean faster results. Faster results mean you launch your product faster. A faster product launch means you will make your sales and profits in no time at all.
Pro: Accommodating smaller brands
Simply said, many American manufacturers like working with big brands only. These are the brands that have signed distribution agreements or large viral followings. Actually, not every startup makes it out of Shark Tank. Smaller businesses or innovative goods may find it challenging to get the attention of American manufacturers.
Meanwhile, Chinese producers are usually eager to collaborate with small and inexperienced businesses. This is as long as order minimums are reached. You don't need to own a well-known brand like Gucci to receive excellent service. That too from a Chinese producer.
Pro: Expansion internationally
Asia's market has grown significantly, and it is expected to reach even newer heights. What better way to start your manufacturing operations in China? Especially if you want to grow your business and sell items to customers in Asian markets? Expansion into the Chinese market might increase your business's potential if done properly. Using Chinese manufacturing also simplifies the logistics of importing goods into China and other Asian countries.
Con: High minimum order quantities
There may be large order minimums at some factories. This is because they frequently rely on economies of scale and have small profit margins.
This is quite understandable because the Chinese have to make their profits somehow. If you're looking for a one-off or tiny production, you might have to search elsewhere. However, this won't be a problem if you're looking to get a big batch of your product assembled.
Con: Communication gap
The language barrier might pose problems on a macro level. For many Westerners, learning Chinese is challenging, since it's not a language you can pick up from airport leaflets. Although most manufacturing partners speak some English, relying only on it's not a good idea. Especially when negotiating intricate manufacturing contracts. The option of having a translator may be beneficial.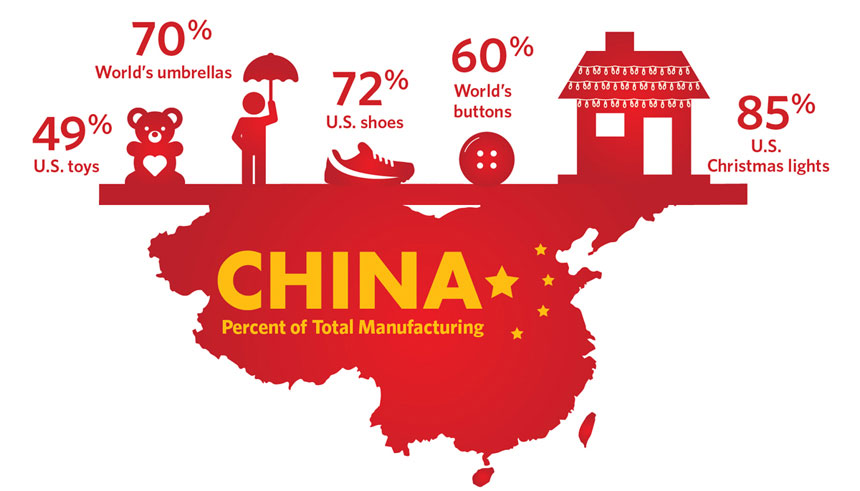 Conclusion
There you have it! Remember, your company and your revenue will only be as good as your products. By keeping this in mind, China is a great manufacturing hub. It is certain to get your product from ideation to being shelved in no time!
"Perfection seems sterile; it is final, no mystery in it; it is a product of an assembly line."

Dejan Stojanovic
Did you like reading about manufacturing in China? Why not also read Chinese Mandarin: Why Should You Learn it in 2022? and How China's SHEIN is beating top world fashion brands.
Edited by: Syed Umar Bukhari.