China exports all kinds of products. After all, China is a mass manufacturing might. Many economies, big or small, are very much dependent on the products that are imported from China. If you are also considering importing goods from China, or have been importing for a while, would you consider hiring or partnering with a sourcing agency for your help? Or, would you like to go through the whole process all by yourself?
If you are willing to go through the whole purchasing process by yourself, then you may like to know how you can identify a real manufacturing company in China. And once you find an appropriate manufacturer or supplier, you would definitely want to know if they are even a legit company to deal with without legal or logistic issues.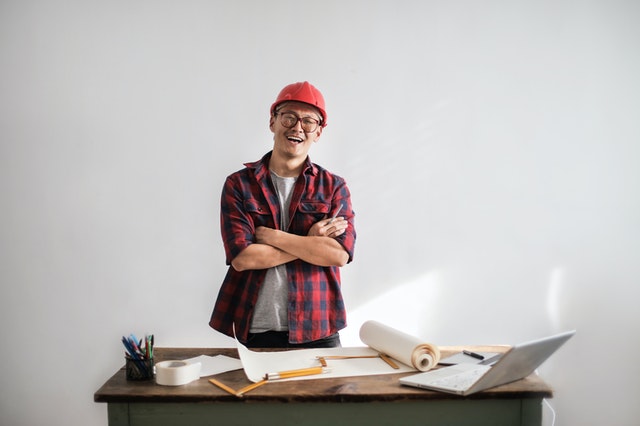 Why Would You Even Consider Hiring a Sourcing Agency at First Place?
For many, finding the required product, choosing the right supplier, and getting through the supplier verification process is sometimes a tedious and a difficult job. You may want to get rid of this tiring effort.
Or, you may not have much time to spare before you would want your store be filled with the desired products.
Or, you may even don't have much confidence in your skills or findings regarding your specific supplier.
Whether you are a novice importer, or have been importing from China for quite some time, you will find these questions at some point in your business. These issues are very much experienced by novice and seasoned importers alike. Naturally, you would want to ensure the safety of your investment.
In such cases, it sounds appropriate to transfer the burden of end to end sourcing and delivery on the hired shoulders of a sourcing agency. This arrangement will allow you to turn your focus away from dealing with the sellers all by yourself. In doing so, you can spend more time and energies on the selling part of your business and handling local business issues.
Many people are already looking for someone local for help
Most companies or small business owners rely on someone local in China to assist them in sourcing and closing a deal. Throughout my 16 or so years of stay in China, many of my friends have approached me for assisting them in dealing with their supplier. Many people contact me for the same purpose through social media or through references, just because I am here.
If you are dealing with a company for the first time, you would want to make sure they are operating legally. Off course, you would want to save your skin… and money, and do not want to be fooled by some company thousands of miles away.
The local agencies or sourcing companies in China can help you in doing these tasks for you. Off course they charge for their services, but that is an expense sometimes worth making.
How a Local Agency or a Product Sourcing Company Is Helpful for You?
As they say, there is no substitute for experience—and this benefit alone could be worth spending the money.
Think about the following reasons for hiring a product sourcing company.
Sourcing companies know their local market like the back of their hand.
Using their knowledge, they can potentially propose a much better plan for your business for you to use.
A sourcing agency typically have close ties with the local suppliers.
They may have worked with several suppliers and manufacturers in the past. Therefore, they can get a better deal most of the times because of their relationship with them.
They speak the local language.
The largest barrier in dealing with Chinese companies for most foreigners is the inability to speak the local language. When you hire a sourcing agency, the language will not become a barrier in dealing with the suppliers and performing negotiations. You do not want miscommunication in getting through your requirements. The sourcing agency can easily verify supplier's documents that are typically in the local language.
They probably have heard every question multiple times that you have to ask.
Given their experience with other clients, they are almost always ready to satisfy your requirements and provide appropriate support.
They know the current dynamics of the market that you would probably not know if you are new.
For example, what regions are known for what kind of products, how suppliers can fool overseas buyers, and so on. This is an invaluable knowledge that can save your business from a setback.
They may have other clients who are looking for the same product as you.
If that is the case, then they can place a bigger order, and can get further discount from the supplier.
They know the best methods to negotiate with the companies and manufacturers in China.
They know the practices and customs of the local market. After finding the right manufacturer and knowing the right price, they use the right negotiation techniques to help you get the lower price without compromising on any of your requirements.
They save a lot of your time.
They have the right knowledge and specialized skills in procurement, and therefore can be more efficient in securing a deal.
Sourcing companies usually have a network of agents all over the country.
They can utilize their network and connections to serve your needs.
What Services Do They Usually Provide?
As a matter of fact, a product sourcing agency can provide many different services based on customers' needs. You can an agency for the whole sourcing process, or only for the selected part of the job.
Consider these agencies as your one stop shop for your business in China.
They generally provide the following services.
Sourcing a product for your business
If you are looking to import products, but have no idea where to start. Or, you do not want to spend your time in researching and verifying the appropriate supplier. You can seek help of a sourcing agency in that case. The sourcing agency would provide you the end to end services, from finding the appropriate supplier, to shipping your products to your destination.
Helping in selecting the appropriate supplier for your products
You can hire a sourcing agency only to find an appropriate supplier for your business. You may want to take it over from there and further deal with the company by yourself.
Auditing factory, vetting and verification of supplier
You may have already found an appropriate supplier for your business, but you are not sure if they work legally in China and can really provide proper services. In such a case, you can hire the services of an agency to perform factory audits and verify the supplier's credentials.
Evaluating product samples before issuing purchase order
You have already selected a supplier and are satisfied with them. Whether you want to avoid hefty overseas shipping charges on samples for some reason, or having time constraints, you can hire the agency to evaluate the samples for you and provide you a report.
Following up on orders
After you have placed the order, the agency can help you keeping an eye on the schedule. They can keep following up on orders as and when you require them.
Testing and inspecting your products before shipping
You can hire a sourcing agency to test and inspect the produced goods to make sure they are according to your requirements. They usually perform product inspection according to industry standards.
Handling shipping and logistics
The product sourcing agencies usually have relationships with several different freight forwarders. They coordinate with your supplier and freight forwarder, and utilize their contacts to send your shipment using the best way.
Providing other value adding services
Many sourcing agencies provide additional services; such as, private labeling, customizing the product or its label or its packaging, and so on. They also provide drop shipping and fulfillment services directly from Mainland China.
What Would They Usually Charge You for Their Service?
The sourcing agencies have different payment and compensation methods to charge for their services:
Price-based flat rate for buyer
This service fee is typically the percentage of the price of the goods purchased. The agency negotiates the price with the supplier on your behalf, and typically charge you between 1 and 10% of the total price. This method is completely open and transparent to you, and keep you involved in every aspect of the purchase process.
Price markup
The agencies with this method act as independent trading companies. They source the product for you, and provide you a price by adding their own commission on top of the product price. In this case, you would typically not know the actual price and source of the product. However, they make sure that all your requirements are met. They negotiate with the supplier and make all the arrangements according to your needs. That is, they take the complete responsibility of purchasing and exporting the product to your destination as per your requirements.
Purchase commission from supplier
This is the commission in percentage that the agency charges from the manufacturer or supplier. They usually team up with the supplier and act as their selling agent.
Commission from both buyer and supplier
The agencies with this method take commission from both parties. This method allows them to keep the commission low for both supplier and the buyer. For example, if they charge only the buyer or the supplier, they would charge 8% commission of the total amount. But if they charge both parties for their services, they would charge 4% each to earn that same 8% commission.
Charges for miscellaneous services
The agencies would charge a different services charges for other services that they offer. Such as, supplier verification, testing and inspection, and so on. These charges may or may not be based on the value of the product.
So Which Sourcing Agency Should You Partner with?
Are you more concerned about the source of the product? Or, quality and price of the product is more of your issue?
Consider the different services and methods mentioned above. Think about the services you need to hire, and the method that would suit you for the business. And based on that, find a sourcing agency that works with that mode.
A particular point of concern is that that a sourcing agency that charges commission from the supplier may have a biased interest towards the supplier. If an agency is charging a low fee for their services, there is no guarantee that they would not charge the supplier as well. When they do so, they may not work in the best interest of the buyers.
For example, when looking for suppliers, the agency successfully finds a supplier with the perfect match, who fulfills all the requirements. However, the supplier does not agree to the commission terms of the agency. In that case, the agency would let go that supplier in favor of the one who would pay them more commission.
This means, the sourcing agency that you hired to serve your interest, may compromise on some requirements when purchasing. They go ahead with the less qualified supplier. Why? Because that supplier pays them good commission.
That is why an independent agency that serve your interests and fulfill your requirements would always be a better choice. They charge relatively higher commission, but that commission would be much lower than what you would spend on traveling to China and doing the whole process by yourself. And traveling to China in the times of pandemic is not so convenient.
Conclusion
There are times when you need some "boots on the ground" to help you with your business with Chinese companies. You can hire a sourcing agency for that purpose, to help you with the complete purchasing process, or a part of the job. They provide plenty of options and services for you to choose from.
In other words, whatever you would like to do by yourself, if you were in China, they would do all that for you. At the times when you are not being able to travel to China, this indeed is a great help that you may wish you have.