Whether we like it or not, the novel coronavirus, also known as, COVID-19 is reality. It quickly became a global pandemic before the world could get ready for it. This pandemic has affected our lives and has forced us to live and act in a different way altogether. This means, a new and different world has emerged from the year 2020. Nobody really knows how long this lifestyle will stay. However, experts say that it may stay for many more years to come. We have to adjust our lifestyle to cope up with the changing world.
Disclaimer: At Sesame Disk by NiHao Cloud, we welcome a diverse range of options and point-of-views. This post contains useful information for entrepreneurs. However, the following should be noted:
– In general, this article does not include any medical or legal advice. If you require any medical or legal advice, you may consult a relevant doctor or a lawyer specific to your case. International and your local authorities may also have issued some advice which you may follow.
– Some of the points noted in this article may reflect the views of the writer only, and may not necessarily reflect the views of our team and the company.
Most countries are struggling in controlling the spread of coronavirus. However, no country has been able to control its spread better than China. This is a glaring fact, and denying this fact would be lying on its face.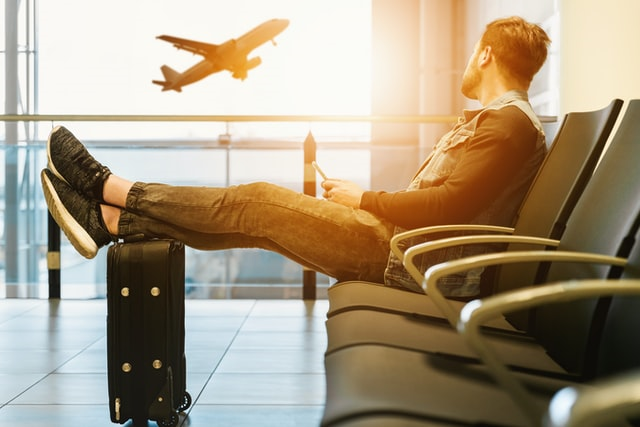 China took the first hit from coronavirus and bore huge losses to economy
Since China was the first country affected by coronavirus, there was no previous data or experience available on how to respond. That was why, China took extreme steps to control the spread. The whole country of 1.46 billion people was locked down for about four months. This was only done in efforts to control the transmission of coronavirus. Those four months included the most important time of the year in China, when families get together for the Chinese New Year, and businesses thrive. In the end, all those restrictions really helped the country in putting the brakes on the spread. And that too in a very short time.
However, the imposed lock down had a great toll on economy. China's economy contracted 6.8% in the first quarter of 2020. During this time, some 460,000 Chinese firms closed. This is the first ever contraction recorded since the reforms were adapted by the end of Mao's era in late 1970s. All these losses to businesses and economy, forced China, like every other country, to apply restrictions on entry and exit for travelers. However, despite all these restrictions, a recent outbreak of coronavirus happened in Nanjing city of China on July 20, 2021. This outbreak was of Delta variant, but brought under control within a month. This recent outbreak proved that slightest of oversight could be disastrous for the country. Therefore, China still remains on a high alert in avoiding any new spread of coronavirus.
So Who Can Travel to China?
China closed its borders to nearly all travelers on March 28 last year, when the pandemic started spreading throughout Europe. Travelers with visa issued after March 28 can enter China on those visas.
China eased its restrictions after almost a year in March 2021 for select number of travelers from 23 countries. Starting from March 15th 2021, China is providing facilitation for reunion, work, and business visa applicants. However, all applicants are required to be inoculated with COVID-19 vaccines produced in China and obtain a vaccination certificate.
So, now you can travel to China in one of the three ways:
If you are holding a valid Chinese residence permits for work, personal matters, and reunion
If you are holding a diplomatic, service, courtesy, or C visa
Or you may apply for a new Chinese visa only for work or emergency humanitarian needs. The humanitarian needs could be such as visiting a seriously ill family member, or getting urgent medical treatment. If you already hold a valid old visa, your previous visa will not be cancelled.
How Traveling to China During Coronavirus Global Pandemic is Different than Before
The entry and exit restrictions in China vary by traveler's location and are based on a number of factors. These factors may include traveler's nationality, travel history, residency status, and/or vaccination status. These restrictions could also vary between different cities and provinces of China.
Let's take a look at each of these requirements a bit closely.
Nationality and Travel History
Allowance to enter China depends on the current situation of coronavirus in your country, or the countries you have been to in the recent past. This includes the countries of your layover where you changed your flight to enter China. Chinese authorities may or may not allow entry if you are not flying directly from your country of origin to your destination in China. In most cases, if there is a hitch in your itinerary, the airport staff would communicate the possibilities before boarding. Or, in worst case, the airport staff may even deny you from boarding.
Visa Services and Vaccinations
Various Chinese embassies and consulates have announced an easing of visa restrictions for persons who can prove they have been vaccinated against COVID-19 with a China-produced vaccine. This means, all foreign nationals holding proof of vaccination with a China-produced vaccine, and their family members, may apply for a visa to travel to Mainland China. Also, now they may apply without producing additional documentation such as letters of invitation. Currently, Chinese embassies are only accepting applications for the resumption of work or for other permitted activities, excluding tourism.
COVID-19 Tests
The requirements for negative COVID-19 nucleic acid and IgM serum antibody tests are stringent enough for slightest of causes. If you are not vaccinated, but your IgM serum antibodies level is higher than the set criteria, then this may mean you have recently been infected with novel coronavirus.
The airline staff would require you to present the test certificates when boarding the flight. You must take the The negative nucleic acid and IgM serum antibody tests at the designated labs or institutions within the last 48 hours of departure. Some of my friends informed me that they did receive the negative nucleic acid test, but their IgM serum antibodies were higher than the required criteria, and therefore they were denied traveling.
Health Code
China has introduced a "health code" for foreigners traveling to China. The health code is an effective public health managing measure used in China's anti-epidemic battle based on technology. This health code records dynamic information about personal health, including normal respiratory symptoms and nucleic acid test results. You may contact your nearest Chinese embassy or consulate for the guidance on how to get this health code for travel.
Flight Booking
For many countries, the flight operations are still restricted. As a result, most international routes are still not operating as they were operating before the pandemic. These restrictions on flights have caused the ticket prices to rise to extreme levels, and out of the reach of many. This price hike and flight schedules have generally made it difficult for most passengers to find their ticket on a flight.
Quarantine
You must undergo testing-on-arrival for COVID-19 and a mandatory quarantine. Some regions in China demand 14 days of quarantine, while others require 21 days. This may take place at a location designated by government (usually a hotel) or at your home. The stay at a hotel would cost you anywhere around 6000 Chinese Yuan (about $928) to 12,000 Chinese Yuan (about $1856), depending on the hotel's star rating and services.
Things to Consider Before You Travel
Traveling Cost: Traveling during coronavirus global pandemic is expensive. Your traveling cost may vary depending on the price of your ticket, nucleic acid tests, quarantine requirements and the food cost during quarantine. Also, if you get unlucky to catch coronavirus during travel, the treatment for COVID-19 may also cost you some extra money.
Travel itinerary: Keep your travel duration as short as possible and avoid layovers, to avoid getting in contact with coronavirus during travel. If you can get on a direct flight from your country of origin to your destination in China, then that should be your best choice.
COVID-19 SOPs: Keep in mind the general standard operating procedures (SOPs) of wearing masks, maintaining social distancing and frequently applying hand sanitizer or wiping your hands off with alcohol based napkins. You must also follow airport and airline staff's advice during travel to avoid unnecessary delays.
Quarantine Requirements: Obtain the latest requirements for quarantine before you plan your trip. It is also good to keep yourself updated with the latest situation before boarding. This will allow you to adjust your plan accordingly, if required.
Vaccination Certificates and Negative Nucleic Acid Test Reports: These are must to have during travel.
Best Practices
Always remember to consult the latest official information before making booking decisions.
Obtain your vaccination certificate and take the negative nucleic acid test 48 hours before your departure.
It is always good to consult your nearest Chinese embassy or consulate office for local information and requirements regarding boarding and departure.
You should also check with your airline regarding arrival procedures and quarantine requirements.
Before you plan your trip, you may also like to talk to your host, friend or some acquaintance in China for the local requirements and practices.
To prepare well for your travel, the more you know, the better it will be.
What to Expect after Completing Your Quarantine for Coronavirus?
After you complete your quarantine period in China, you will be allowed to carry on with your business. If you are an entrepreneur and traveling to China to work on your business, you may like to take a look at our article for the challenges you may face in your business.
As of August 27, 2021, about 56% of the population has already got the vaccine. Life in China is largely back to normal, but things can change fast in China. Regional lock downs are imposed every time there are new outbreaks of the virus.
The government still emphasizes on wearing face masks in public. Traveling in public transportation, including airplanes, trains, subways, taxis or public buses require you to show your QR health code and wear face masks all the time. All the restaurants, shopping malls, parks or other public areas also need to see your health code to allow entry.
In China, different cities have also maintained different restrictions on travel. The government has marked each city as Low Risk, Medium Risk, or High Risk area, depending on the current coronavirus situation. If you plan to travel within China to different cities, you must check with the local authorities regarding the requirements. The requirements may include a COVID test taken with the last 48 hours, vaccination and/or the green QR health code.
The color of the QR health code may change depending on the locations you traveled or people you met within the last 14 days
Green: If your health code displays in green color, then it means that you are not formerly or currently confirmed or suspected coronavirus case. If you get the green color, it means you are allowed to travel through local transport. You can also enter any public area, business (such as restaurant) or a public building (such as shopping mall).
Yellow: If your health code displays in yellow color then it indicates that you have been in contact with confirmed COVID-19 patients. It also indicates that you are having fever, cough, sore throat, and/or shortness of breath. If your health code is yellow, then you will have to quarantine as indicated by the health authorities. You will also need to check your temperature at least twice a day, and require to avoid crowded places.
Red: If your health code displays in red, then you are a certain or presumed coronavirus case. This may also mean that you have been in close contact with confirmed COVID-19 patients, including people who confirm in the health declaration that they have in fact been in unsafe contact with a confirmed coronavirus case within the past 14 days.
Disclaimer
The travel and other policies change quickly, depending on the current situation at large. You must double check with the local Chinese embassy, consulate or China visa center to ensure your trip.
The traveling restrictions and policies only apply to visa processing services offered by Chinese embassies and consulates in select locations. You must double check with your local Chinese embassy or consulate to determine if you are eligible to apply for visa, and information regarding travel requirements, quarantine and so on.