What are some of the most unique places in China? Almost every one of us is familiar with the popular attractions. The Great Wall, The Forbidden City, and even the Terracotta Warriors of Xi'an. However, China is enormous in size and history and diverse. Remarkably, so few people outside of China know the sheer number of China's other travel options. So, what is more, is that many of them are world-class natural wonders. 
Is it reasonable to condense a list of China's world-class attractions to only four places/attractions? Actually, no. Thus, for your next visit, here are just some of the unique places in China.
This post is for you even if you have never visited China before. If you already have, you might have seen or heard about a few of these. But, in any case, this post will be helpful for all the people who like to travel and view unique places in China.
Unique Places in China
Anhui, Hongcun Ancient Village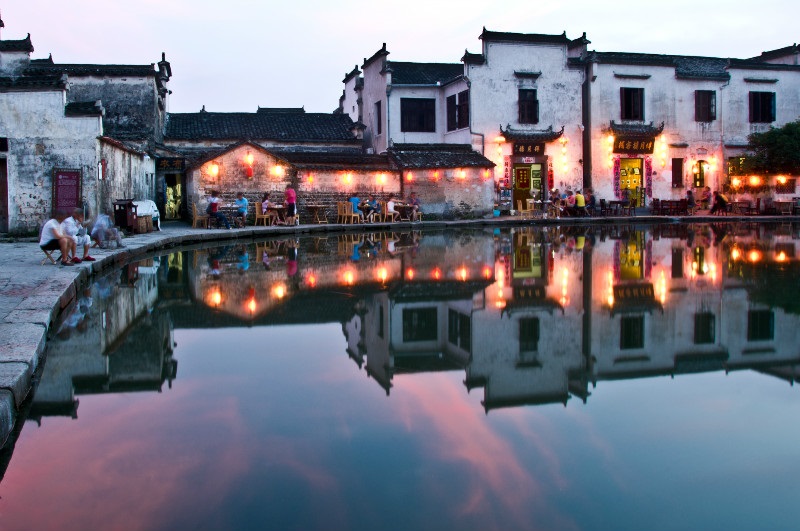 Hongcun Village is located 70 kilometers northwest of Huangshan in the province of Anhui, This village is trendy among Chinese tourists. Even the locals love it!
The town itself is 900 years old. Hongcun is known for its tranquil atmosphere and fine architecture. Moreover, this fantastic village even has a stunning mountain backdrop. Thus, many art and photography students have long drawn inspiration from its historic buildings, Moon Lake, and picturesque locals.
Being there will inspire you. Because of this, it is at the top of our unique places in China list. You will gather ample inspiration while strolling along the tiny, quartzite-paved pathways. But if that doesn't tickle your fancy, there are reflections of old houses in the lake to witness. Enough to begin working on your own artistic creation after observing farmers tending to their rice crops? I think so. Yes!
Guilin (Yangshou/Longsheng)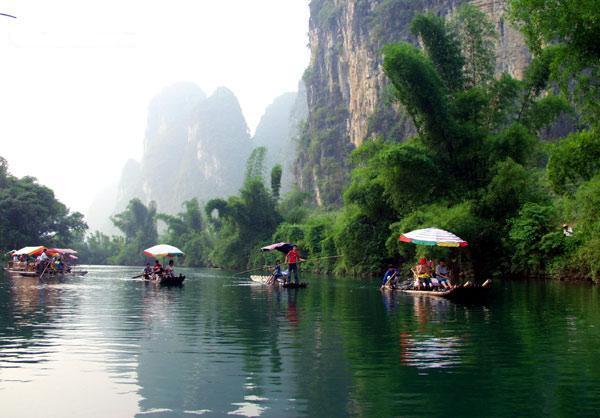 Guilin, in Southern China, looks like a shining pearl on a lush carpet of greenery. It has the "best landscape in the world". The place is famed for its stunning Karst terrain, great mountains, and beautiful caverns. The clear Li River, which flows from the city center to Yangshuo County, is a huge attraction. These features combine to create a massive and graceful Chinese artwork. Also, the rice fields in Longsheng County add much beauty; they add to the great nature of your Guilin vacation.
Thus, Guilin surely tops the list of China's most picturesque locations. It is a must-see on our list of unique places in China! The view takes your breath away.
Jiuzhaigou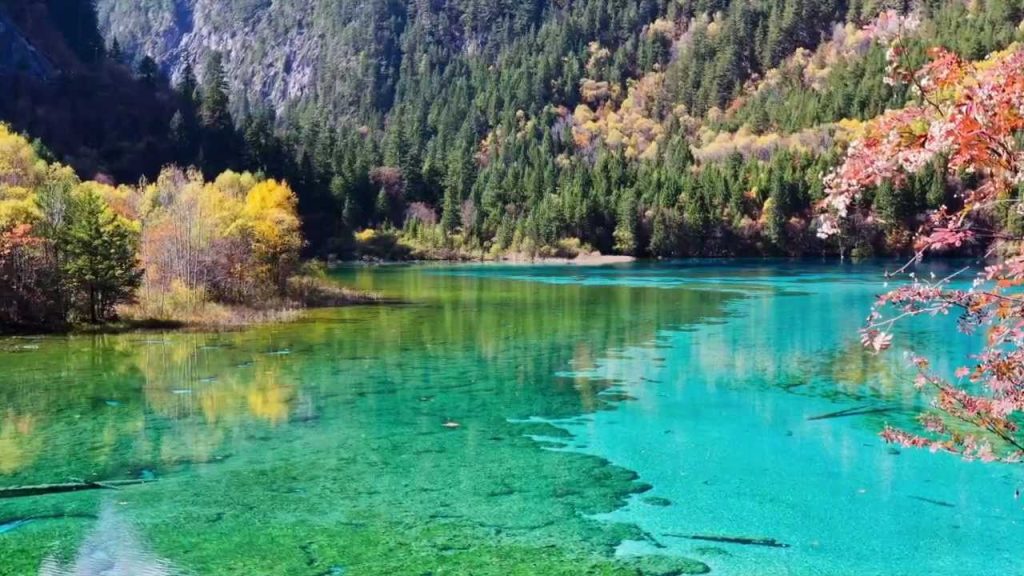 Jiuzhaigou is located in eastern Sichuan. It is home to one of the most famous fairy-land-like locations on earth.
The Jiuzhaigou valley covers more than 72,000 hectares (180,000 acres) and is part of the Min Mountains on the Tibetan Plateau. It is renowned for its numerous multi-level waterfalls, vibrant lakes, and snow-capped mountains. Its altitude varies between 2,000 and 4,500 metres (6,600 to 14,800 ft).
In 1992, UNESCO designated Jiuzhaigou as a World Natural Heritage site. So, Jiuzhaigou County is a great spot to feel the distinctive Tibetan culture and unaltered local customs.
Huangshan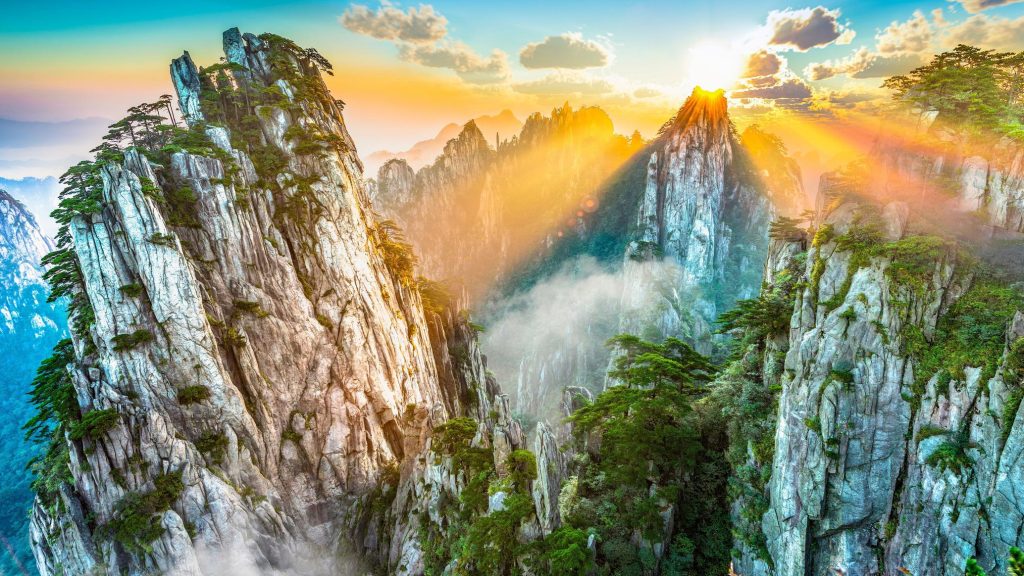 Huangshan is in the middle of China and rich in both natural and cultural resources. There are a few top musts of this location. What are they? The top "five musts" of Huangshan include strange pine, odd rocks, a sea of clouds, hot springs, and winter snow. Cool, right?
Over 60,000 stone stairs are scattered across Huangshan, cut into the mountainside. The stairs' beginning date is uncertain. However, estimates suggest that they date back more than 1,500 years.
Its most prominent location, Yellow Mountain (Mt. Huangshan), was also declared a World Natural Heritage site by UNESCO in 1990.
Zhangjiajie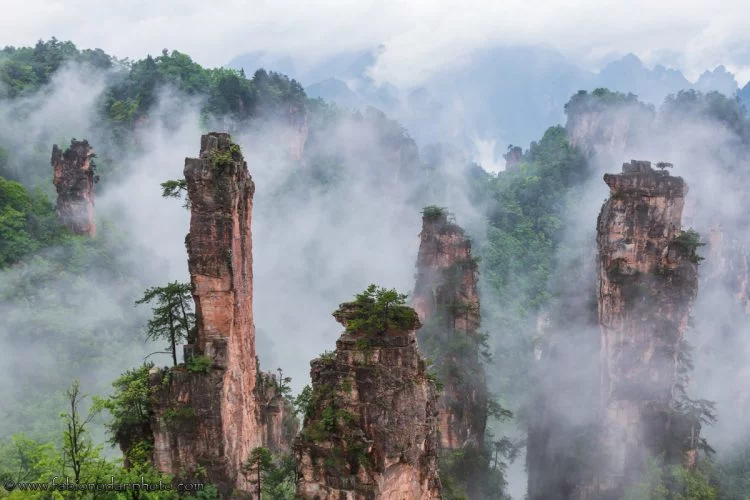 Zhangjiajie is one of China's most famous tourist destinations. A truly unique place in China. It is located in the northwest of the province of Hunan. Moreover, it is right in the heart of the Wuling mountains. This beautiful destination is known for its mountainous scenery. Its Wulingyuan Scenic Resort includes Zhangjiajie National Forest Park, Suoxi Nature Reserve, and Tianzi Mountain Nature Reserve.
In December 1992, UNESCO also added it to the World Natural Heritage list. Owing to its popularity, it draws tourists from all over the world.
Guangdong: Fortress Towers, Kaiping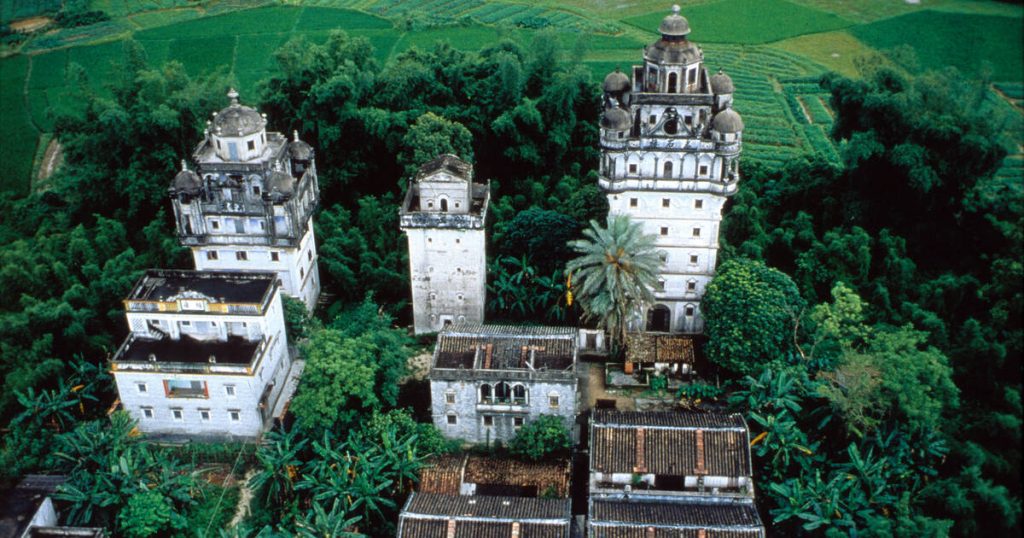 The stronghold towers at Kaiping, mainly in the early 20th century, were made by the emigrating Kaipingers. So, they brought back the various architectural styles they encountered overseas. These styles included Islamic, Roman, and even ancient Greek! The towers were made for a luxury show and as a valuable means of shielding the residents from thievery. Impressive, right? Moreover, there are over 1,800 fortification towers in Kaiping's enormous rice fields.
The provincial capital of Guangdong, Guangzhou, lies 130 kilometers southwest of Kaiping. Some direct buses and ferries go from Kaiping to Hong Kong. Regular buses run between the Kaiping Bus Terminal and many Guangzhou long-distance bus terminals.
More Unique Places in China
Wuyuan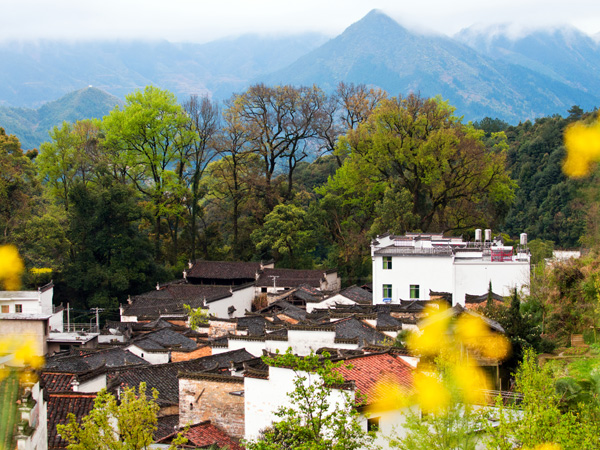 Wuyuan, the most beautiful countryside in China, attracts tourists and photographers every spring. This attraction is a result of the various Cole flowers that thrive there. This oil seed flower is one of China's four greatest floral seas. In addition to the springtime spectacle of Cole flowers, the autumnal beauty of the maple leaves is breathtaking.
Additionally, the area's isolation and difficulty in access to transportation in the past have had some effects. Many traditional Hui-style buildings, their culture, and the pure quiet beauty of this lovely town have been saved from an overload of tourists.
Tibet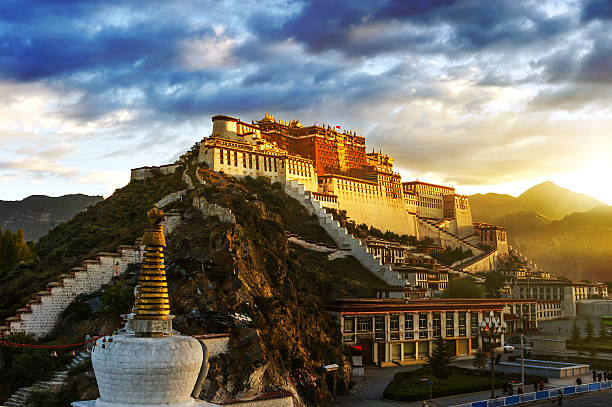 One of China's must-see destinations is Tibet. It is so vital that your journey to China will not be complete without going to Tibet. The Tibet Autonomous Region has a certain beauty all its own. The tallest mountain in the world, Mount Everest, is located here. There are also a few other snow-capped eight thousand meters summits that are dispersed across the Himalayas Mountains.
For thousands of years, Namsto Lake and Yamdrok Lake have been revered as gods for their immaculate blue waters and enigmatic Tibetan Buddhist mythology. In addition to the natural beauty, Potala Palace and Jokhang Temple are highly recommended for their representations of Tibetan Buddhism and architecture.
Sanya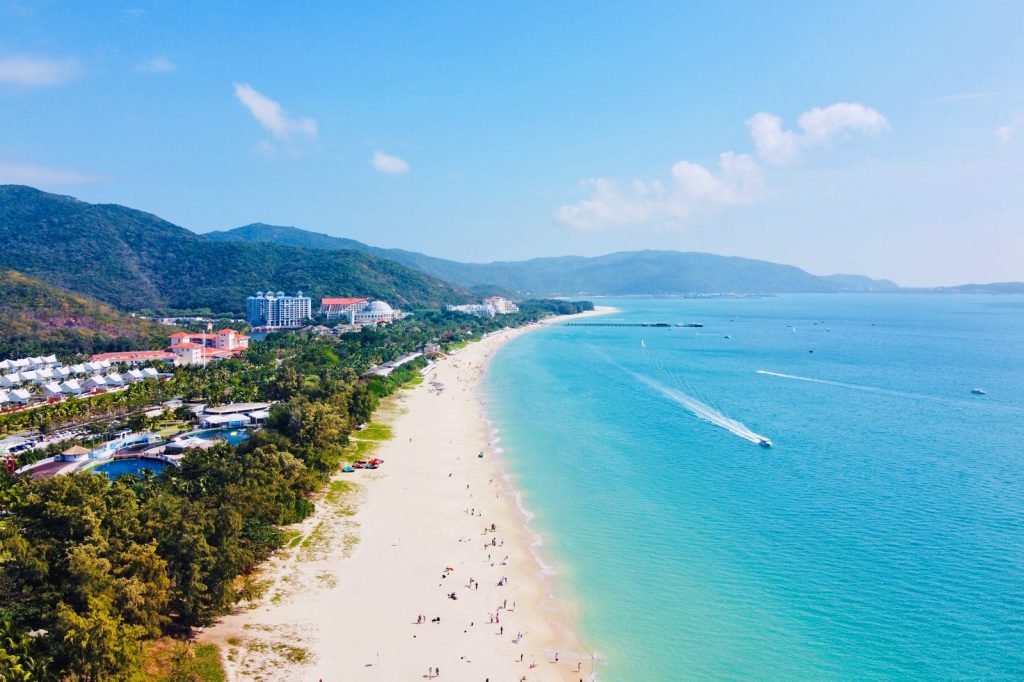 If you're looking for a vacation with its brilliant sunshine, pleasant weather, beautiful white sand beach, clear sea, and cozy seaside resorts, Sanya is your go-to. This destination has the most picturesque coastline on Hainan Island since it faces the South China Sea. A very unique place in China that is so fun to stay in and explore!
Conclusion: Most Unique Places To Visit in China
China is a beautiful location for your next vacation. Hopefully, with all the destinations mentioned above, you can deduce where you want to visit when you land in China. You will love visiting them on your next visit there. I know I have had an amazing time being in these places. So, I hope you take the time to go there too.
Do you have any stories from your visits to China? How has your experience been? I would love read from you. Please share your stories below. If you enjoyed the post, please drop a like. Share with your friends who love to travel.
Want to read more? So, check out our posts on The Great Wall of China: Historical and Cultural Relevance and Medical in China: A Day In The Life of a Medical Student. Happy reading. Take care!
Edited by: Syed Umar Bukhari.
Hits: 3